MoPS - Modelling Pain Switches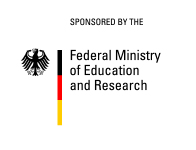 Funding Number: 0315449H
Project description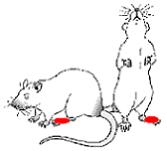 This project applies established mathematical models of signalling switches involved in pain sensitisation, optimises and expands them by reflection on molecular, cellular as well as animal experiments, to finally apply their predictive power to humans enabling a "mechanism-based" pain therapy.
This project involves 9 teams, one of them at the BTU Cottbus, chaired by Prof. Heiner. In this team, the objective is to apply qualitative, stochastic, and continuous Petri nets to modeling and analysis of pain switches.
This project started in February 2009, whose duration is 3 years.
Other information about the project: Medizinische Systembiologie - MedSys
Methodology
In the BTU team, Petri nets are applied to modeling and analysis of pain switches, which allow the application of powerful analysis techniques ranging from graph theory, linear algebra via model checking to simulation methods. The Petri net formalism is extremely powerful for modelling the nociception network because it can represent different mechanisms and data types, like the activity of extracellular mediators, signal transducers, intracellular second messengers including their spatial distribution in the cell or tissue, effectors such as ion channels, and membrane potential changes to even subjectively graded parameters like pain in a time-resolved manner.
Attendant
Prof. Dr. Christoph Stein
Prof. Dr. med. Ralf Baron
Prof. Dr. Med. Peter Reeh
Prof. Wolfgang Marwan
MicroDiscovery GmbH
Prof. Dr.-Ing. Monika Heiner
Dr. Tim Hucho (main coordinator)
Prof. Dr. Friedrich Herberg
Dr. Harald Seitz
Related papers
Results
PN Application in MoPS: pain switch, two first basic models [Hucho 2008]
Links
MoPS web site from MicroDiscovery
. . . t h e e n d . . .
Any comments or questions are welcome. Please direct them to:




Latest update: